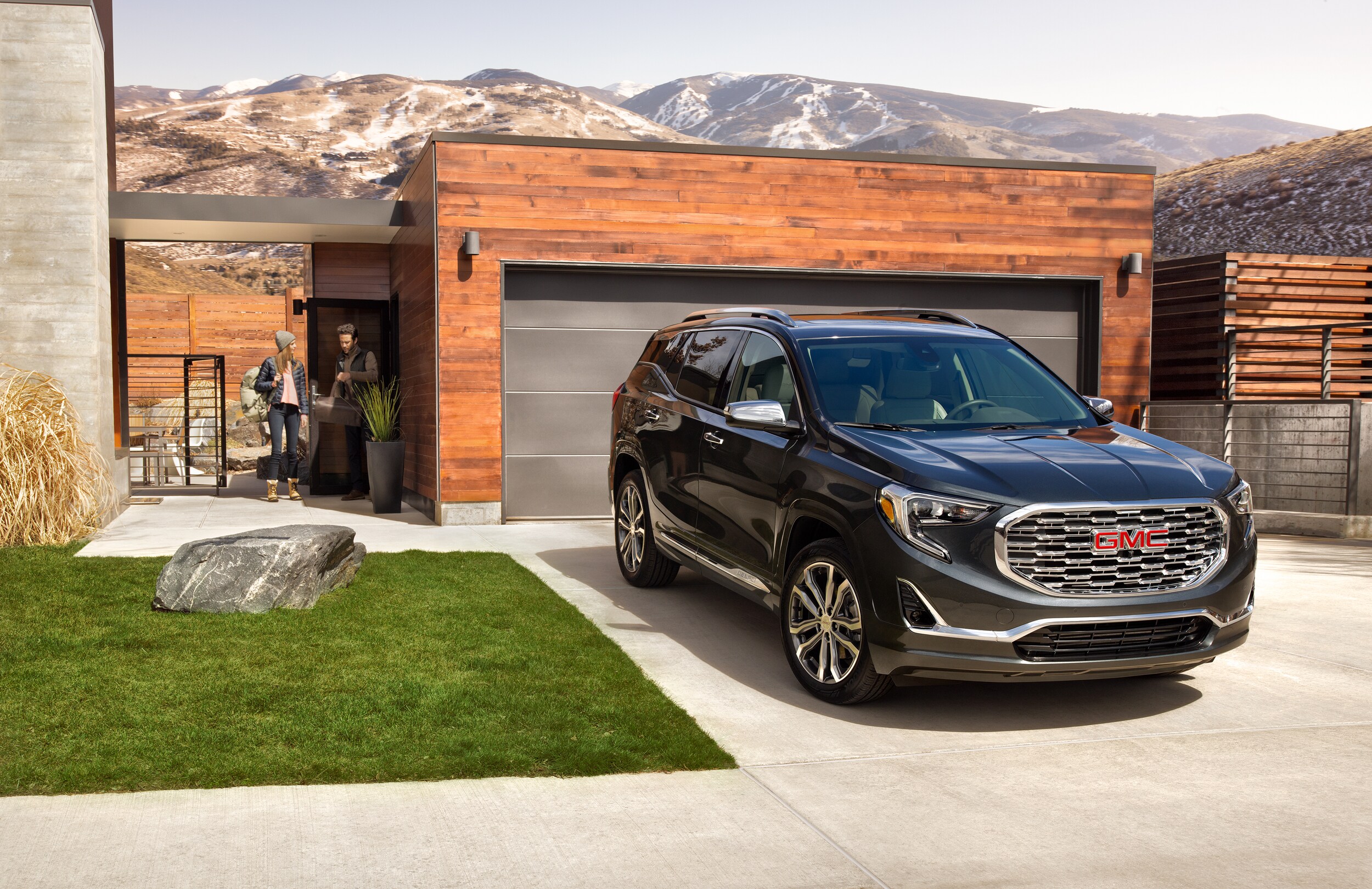 ?
When it comes to mid-size SUVs, there are several options to choose from, making it difficult to find the right one for you. But here at Stoops Buick GMC, we want to assist you in finding the right SUV for your lifestyle. The GMC Terrain is commonly compared to the Ford Edge, but which model comes out on top? We find that the GMC Terrain will give you more in both power and functionality, and if you need something that can easily configure to your life than the GMC Terrain is the model for you. To learn more about how you can benefit from the Terrain continue reading.
Similarities and Differences
If you want a mid-size SUV that is powerful and efficient then the GMC Terrain is the one for you. The GMC Terrain comes equipped with a 1.5-liter engine that achieves up to 29 MPG in the city and 30 MPG on the highway. Additionally, there is a 1.6-liter diesel engine that gets up to 28 MPG in the city and 29 MPG on the highway.
The Ford Edge offers you a 2.0-liter engine that only gets 22 MPG in the city and 29 MPG on the highway.
But, power isn't the only thing the GMC Terrain has to offer. If you want a more luxurious cabin, the Terrain Denali trim has it with premium features and finely crafted details that show. There is also more cargo room and a folding front passenger seat and lots of high-tech features.
While we can appreciate the Ford Edge model's interior space if you want a luxury SUV the GMC Terrain is the right fit for you.
But, both models do come well-equipped with a hand-full of safety features to keep you calm, confident and in control when traveling from Indianapolis to Carmel, IN.
Overview
The best way to see if a model is right for you is to give it a test drive. Come on down to Stoops Buick GMC near Avon, IN and give the GMC Terrain a spin.